Are you looking for a turnkey solution that will allow you to quickly train many employees in your organization in a way that makes the learning stick?
Humance offers custom online training solutions that will meet your organization's unique business needs in terms of learning and behavioural changes.
Custom e-learning
for long-lasting changes
Custom e-learning (online training) puts your organization's goals within reach. Whether you're looking to make lasting behavioural changes, adopt innovative business practices, or transfer key knowledge, a custom online learning solution is a powerful tool that can be used time and time again.
Drawing on our triple expertise in techno-pedagogy, organizational psychology, and multimedia production,
Humance offers custom e-learning design and production services that will ensure that you reach your development goals.
Combining andragogy and multimedia production to create an engaging virtual experience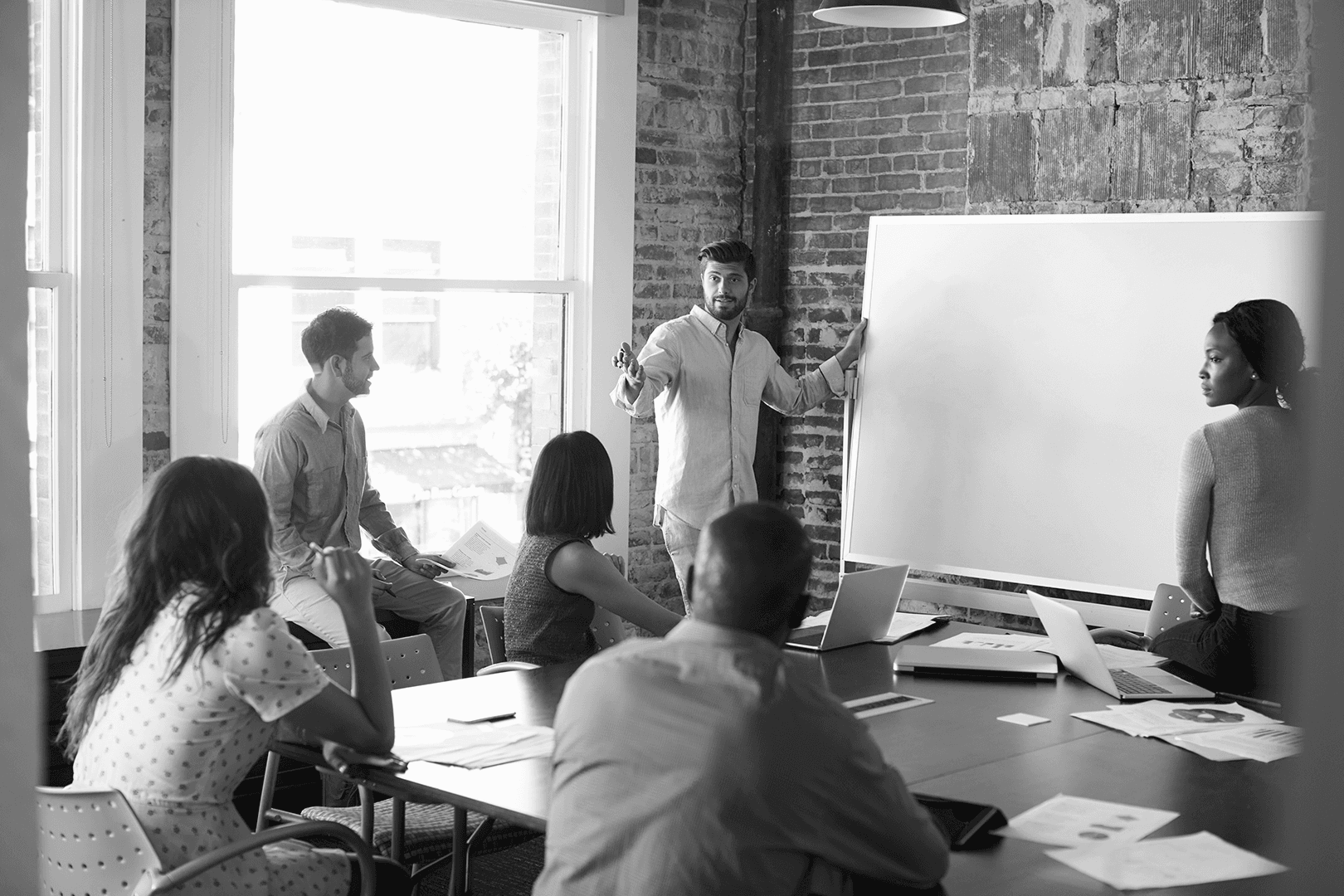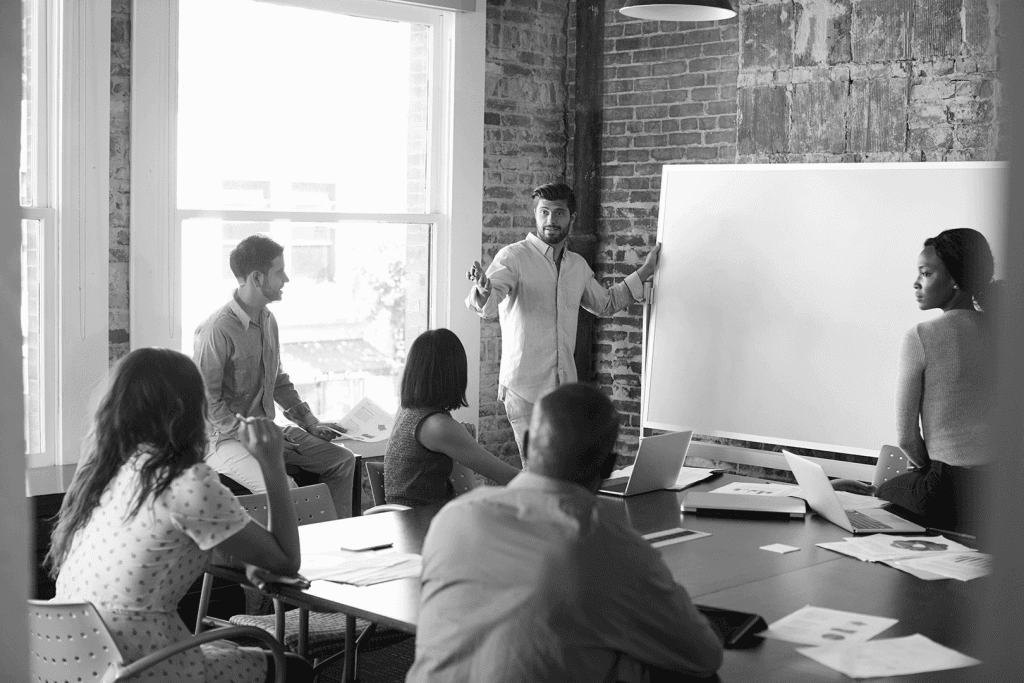 Foster lasting change and inspire action
within your organization
Based on the ADDIE model of instructional design, our custom e-learning features the latest advances in neuroscience (microlearning, spaced repetition, etc.) and captivating storytelling. These methods foster lasting change, inspire action, and enable your people to acquire and apply critical knowledge.  
Humance designs a virtual training plan that is
tailored to your context
Our design team works with you to ensure that we fully understand the specific needs of your learners. Then, our experts design and create a training plan that is tailored to your organization. Finally, they carefully schedule the various stages of development to ensure minimal friction for the participants.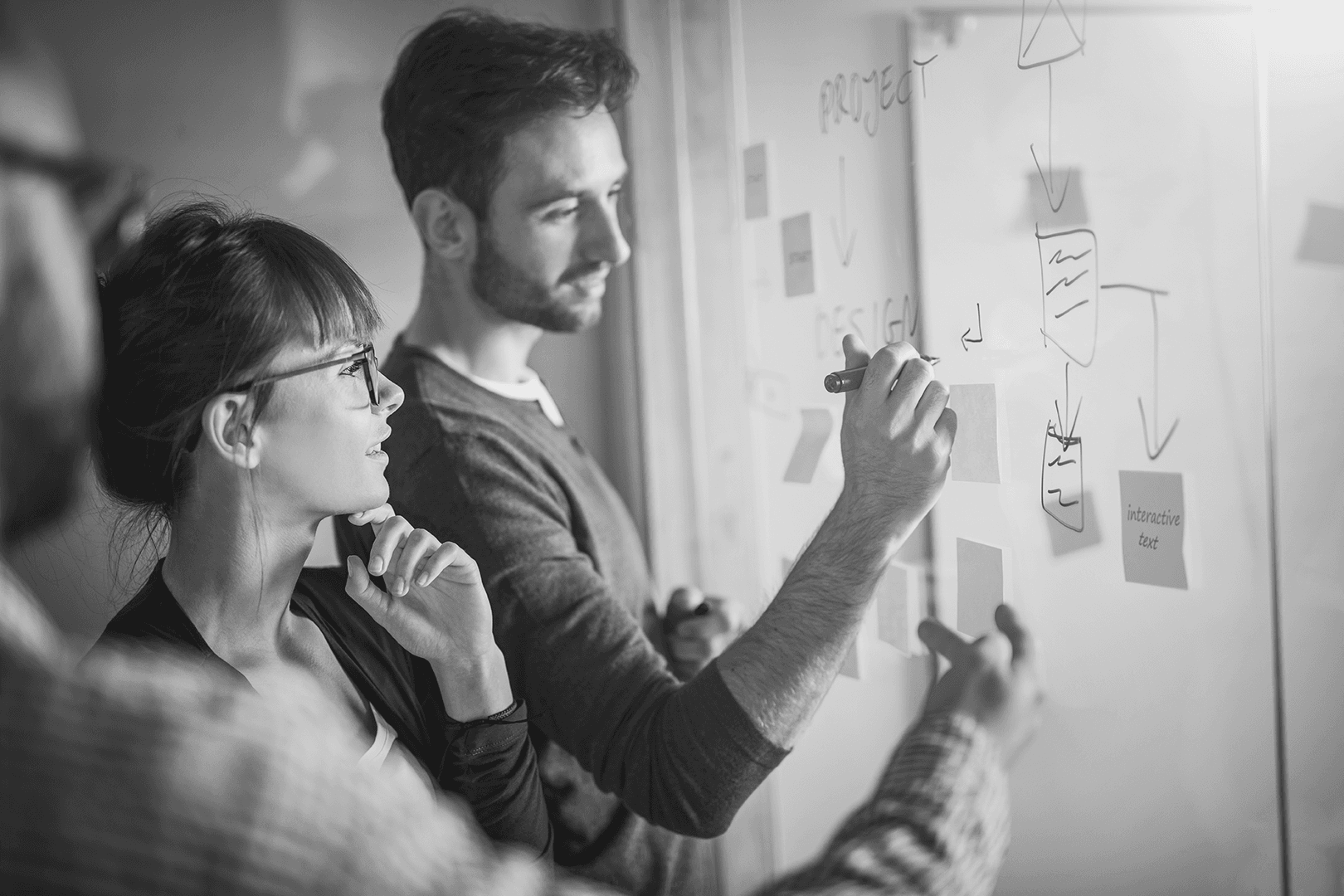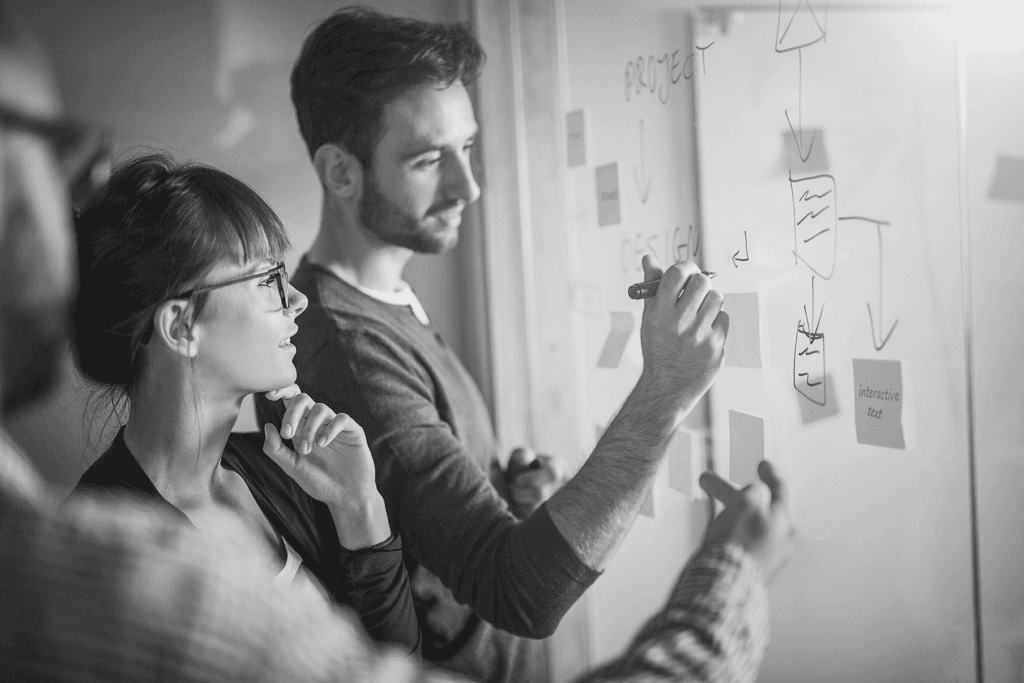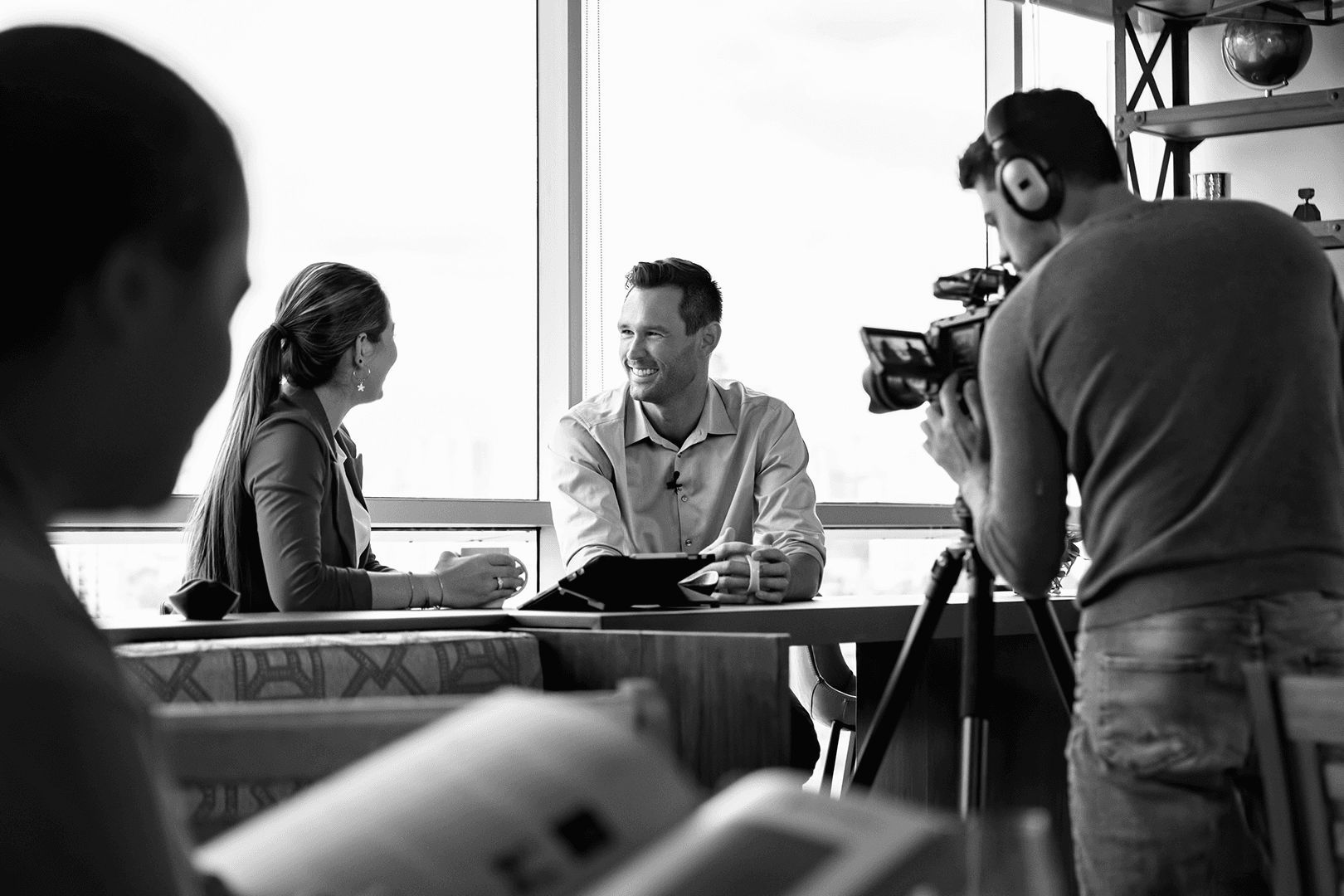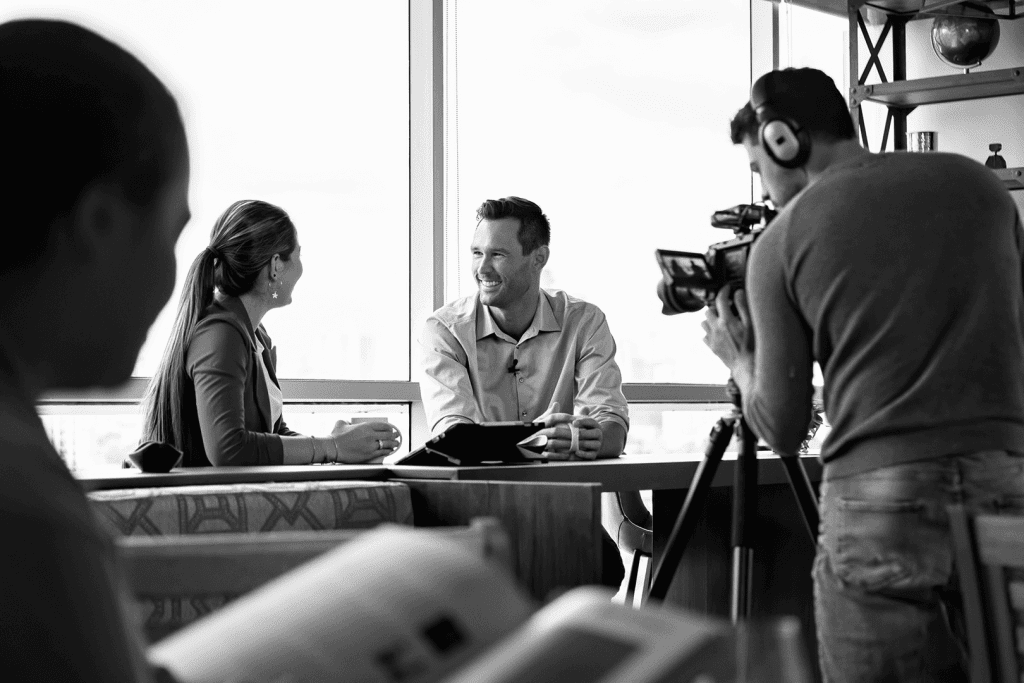 Create an unforgettable learning experience
with powerful content
Our multimedia production team creates powerful visual, written, and video content to provide your learners with an unforgettable virtual learning experience. Depending on your needs, audio and video content can be recorded in the studio, online, or at your office.
Achieving your business goals: Humance's mission
Humance's expertise in design and learner engagement will make a big impact on your people (employees, leaders, or other members of your organization), thereby helping you reach your development targets faster. 
Here are some of the issues that this solution addresses:
Accelerated organizational transformations
(cultural, operational, etc.).
Learning critical and universal
cross-disciplinary skills (customer experience, leadership, etc.).
Bringing the knowledge and expertise of the members of your
organization up to date.
Compliance with legal and
government programs.
Asynchronous training of people
working in different locations.
Accelerated achievement of your development targets while ensuring the long-term success of your initiatives
Your custom e-learning project in the hands of our team of experts
Your project will be entrusted to our team of experts who will design a customized and unique online learning solution.
We will work with you to transform your business objectives into innovative and effective training. To meet your needs, we develop online learning solutions based on your organizational challenges, your reality and that of your employees.
Understanding and analyzing your needs
A strategist ensures that they have a thorough understanding of your training needs, as well as the circumstances of your organizational context, your learners, and your development targets.
Developing a customized strategy
A project manager oversees the proposal and develops a plan to maximize the timeline and budget.
Designing your e-learning project
The designers use in-depth knowledge of the typical profile (persona) of your learners to create a powerful training experience.
Producing and activating your custom e-learning solution
Once approved by the client, the multimedia production team creates an engaging learning environment.
Hosting and setting up your turnkey learning solution
Once the e-learning content has been created, our team provides you with the material to integrate into the platform of your choice.
Your custom e-learning is then hosted on one of
the following platforms:
Your internal learning management system (LMS)
Start your custom
e-learning project today