Key Considerations to Retain your Talent Post-Pandemic
This webinar has passed but you can view the recording below.

The hybrid workplace is unchartered territory for many, and important decisions about how to structure the future of work are proving difficult to navigate as a result. Based on our organizational psychology expertise and cutting-edge research, we know the most critical element to maximizing the success of hybrid work arrangements: flexibility. 
This webinar will offer important insights and strategies for how to design your hybrid work environment in a way that leverages "flexibility within a framework" to best support talent retention, employee engagement, and workplace productivity.
Join us on April 7th as we share the latest trends and tools for leaders to navigate these challenges based on evidence from the field of Organizational Psychology.
You will learn:
The challenges and opportunities that hybrid work presents for retaining your talent
Why flexibility is the most critical element to post-pandemic talent retention
The benefits of offering "flexibility within a framework" in the hybrid mode
Evidence-based best practices for leveraging flexibility to be a talent magnet
Passed webinar: April 7th, 2022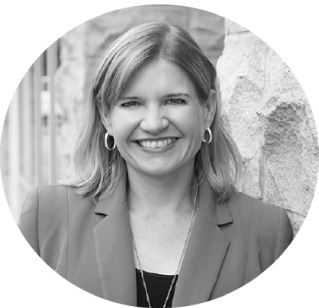 Dr. Laura Hambley holds a PhD in Organizational Psychology and is a thought leader on the future of work. As an experienced consultant, passionate speaker, and remote leadership pioneer, Laura has worked globally with organizations on remote leadership, culture, and team development in distributed and hybrid workplaces. She has published extensive research on these topics since 2004, and co-founded Work EvOHlution™, now a world leader in psychometric assessments and training for distributed and remote organizations, in 2014. She has been a partner at Humance since our acquisition of Work EvOHlution™ in 2021.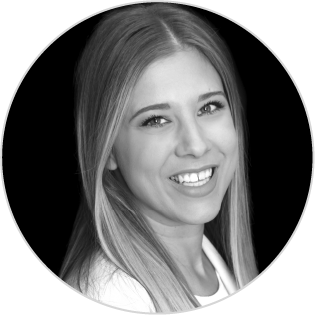 April Dyrda, MSc, is a Registered Provisional Psychologist and Consultant who brings nearly a decade of experience in leadership and team development, workshop design, and project coordination to her role. April brings to her experience a comprehensive understanding of factors that contribute to success and satisfaction in distributed, hybrid or remote workplaces. As a sought-after speaker, April is skilled at translating this subject matter expertise into practical and actionable solutions for organizations.
Find out more about the CONNECTED Development Path Hybrid Leadership Fundamentals
(Leaders) CONNECTED Development Path Hybrid Leadership Fundamentals
This development path equips managers with the knowledge and tools they need to create a healthy, productive, and engaging hybrid workplace. It provides evidence-based, practical knowledge gathered by organizational psychologists who have been specializing in hybrid.
(Employees) CONNECTED Development Path Hybrid Leadership Fundamentals
Boost your employees' productivity and engagement in a hybrid work environment. Designed by organizational psychologists who have been specializing in the development of hybrid workplaces since 2014, this development path includes practical and relevant material.