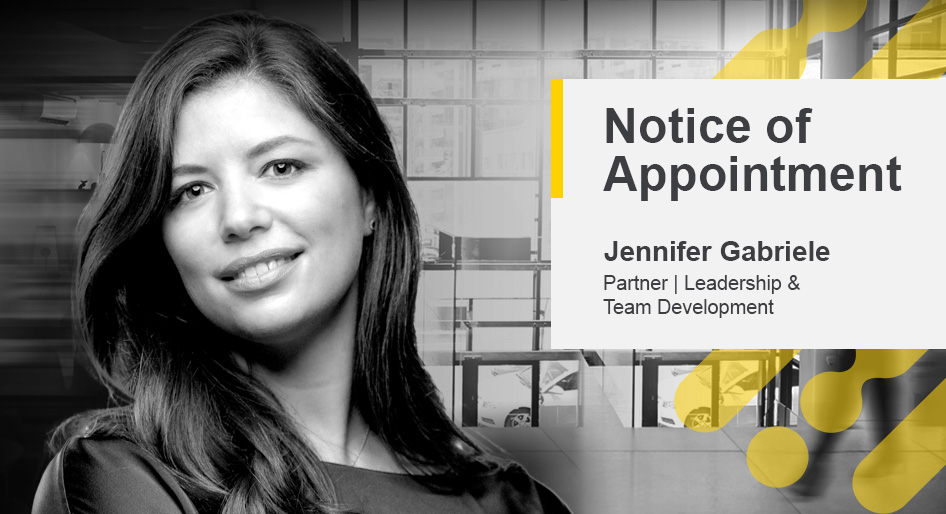 Humance is proud to announce the appointment of Jennifer Gabriele as partner, Leadership & Team Development. Prior to this appointment, Gabriele was the Montreal market leader for Humance.
Gabriele has become an expert in maximizing the impact that managers have on their teams. She leads high value-added assignments, particularly with leaders who face motivation and engagement issues in challenging organizational environments. In addition to leading conferences, webinars, and training workshops, she specializes in remote leadership for "hybrid" teams, which is especially relevant today. A true expert in verbal and nonverbal communication, Gabriele helps her clients develop communication strategies that are adapted to their organization's reality and culture.
Always on the lookout for market trends and needs, she is constantly learning and growing to be able to assist her clients. In fact, she recently completed a Leadership Communication program at Harvard and a certificate in Organizational Excellence in Equity and Diversity at Stanford University.
Julie Carignan, partner and leader of Leadership & Team Development at Humance, is delighted with this appointment. "From the moment she joined Humance, Jennifer stood out for her acute understanding of our clients' business challenges and her ability to inspire people. Our team of partners is lucky to be able to count on her talents, which are widely recognized by business leaders and executive level managers." Having been an entrepreneur specializing in professional branding and executive communications for over 10 years prior to joining Humance, she comes to the firm with a strong background, driven by a boldness and determination that set her apart and inspire new generations of leaders.
"Leaders can benefit from developing strong professional branding and mastering the art of communicating with impact. And we, at Humance, can make it happen," says Jennifer Gabriele.
Gabriele's expertise reinforces Humance's position as a preferred partner in helping leaders and their people unlock their full potential.